Tech site The Verge seems to have a pretty strong source at Microsoft. Having recently leaked the announcement that Microsoft are selling the Xbox 360 at $99 with a mobile-like 2 year contract (Xbox Live included), they have since turned to what are potentially two big announcements at Microsoft's E3 conference next month.

First is something called Kinect Play Fit. Microsoft are allegedly working on a heart monitor, codenamed Joust, that will track your fitness not just in one game but across all Kinect experiences. Fitness and tracking information will be sent to the cloud wirelessly, with the 360 keeping track of your fitness in most Kinect games so you can accurately strive to meet your weight loss and strength goals, whether you're doing push-ups in Your Shape or bowling a ball in Kinect Sports (Hey, we all have lazy days).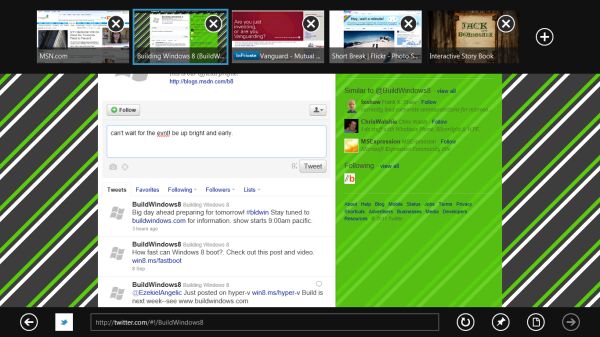 Perhaps the bigger of the two leaks is the announcement that Xbox will finally being getting full internet browsing with the release of Internet Explorer for the Xbox 360. The source claims that Xbox users will be able to surf the entire web and that Kinect voice and gesture integration will be a big feature. With IE10 Metro available for Windows 8, it's likely a 360 browser would look and perform similarly, and the advantage of voice-enabled browsing is pretty clear.
It's almost certain that if these two announcements are true that they'll be unveiled early next month at E3. Analyst Michael Pachter recently stated on
The Bonus Round
that we shouldn't expect many game announcements at E3 from Microsoft, but to expect lots of dashboard, multimedia and service announcements. With a new console almost guaranteed from Microsoft next year, first party studios will be busy creating next generation software so it makes sense that Microsoft will be tightening their Xbox Live service, which will carry over to a new console and integrates with Windows Phone and the upcoming Windows 8 OS.